We invent.
Before there were smartphones or iOS or Android, before WordPress or WIX or Squarespace, before Facebook or Twitter or TikTok, there was our technology. And that technology helped fuel a revolution.

In the early 2000s, mobile phone Internet usage was in its infancy. Most of the mobile Internet looked like AOL in 1995 — email, chat, and simple games were only available via restrictive, proprietary interfaces. Struggling to maintain their walled gardens, carriers kept the mobile Internet at arms length.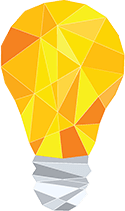 We saw it differently. We envisioned a world where a mobile phone would serve as your primary onramp onto the open Internet, all it contained, and to each other — a connected world where you could publish, share, and consume content directly from your phone. We wanted to provide a rich, social experience without technical burden — a no-code platform that anyone could use, not leaving anyone out or without a voice. And, that is what we did.

In 2001, the core Engagelogic team started developing what would become the first website generator and community platform built from the ground up for mobile. Launching as a free service in early 2002, established and indie/grassroot organizations took notice and began to use the platform to reach their audiences. News and media organizations also took notice, including The New York Times within several articles including, "A Library And Cinema In Your Pocket" and "Software Out There. The Internet is entering its Lego era".

Today, the platform is actively maintained and used by individuals and groups of all types — for all reasons. It continues to be offered for free and personal data has never been shared or sold for advertising or other purposes.

Our innovations are protected by a portfolio of patents. U.S. Patent Nos. 8,793,336; 8,825,80; 9,032,039; 9,619,578; 9,922,348; 10,839,427; and 11,526,911.